Goldstone Wealth's Christmas Sleepout for Social Bite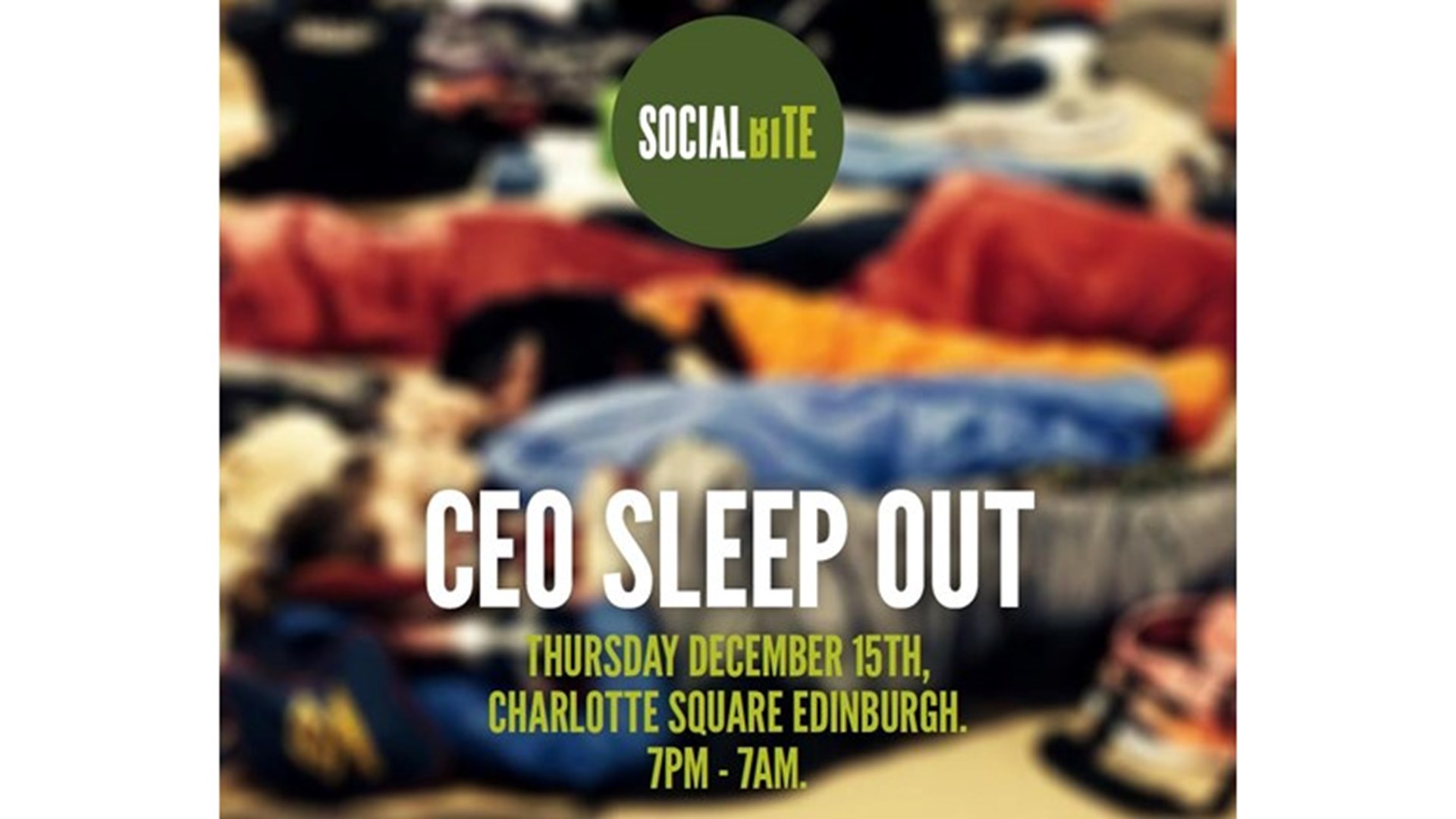 Goldstone Wealth Management are playing their part to support the funding of an eco-village to support the homeless in Edinburgh which is the vision of one of Scotland's most successful social enterprises, Social Bite.
The village is being partly funded by proceeds from the Scottish Business Awards, which are run by Social Bite founder Josh Littlejohn and which this year saw movie star Leonardo DiCaprio speak. It will include ten purpose-built houses in Granton, Edinburgh, and provide support for people moving on from homelessness.
In partnership with property development business EDI Group and City of Edinburgh Council, Social Bite plans to produce an innovative, low cost, supervised, safe living environment for up to 20 homeless people for around 12 months each. Work is expected to begin early next year (2017) and the first residents will move in next summer.
Social Bite will work with the council and other homelessness charities to identify suitable residents for the Social Bite Village. The individuals will live in a managed environment where they can learn new skills and get their life back on track. The site will not be open to anyone with serious addiction problems. The residents will be people who are currently living in mostly unsupported temporary accommodation, shelters, and B&B's. Social Bite's experience has shown that people living in these circumstances need help to break out of the cycle of homelessness.
During the year spent living in the village, residents will work in the company's broader businesses, such as the Social Bite, the recently opened Home restaurant or within partner organisations. After 12 months, Social Bite will then support residents to move into permanent accommodation. Their space will then be freed up for a new person to move in.
Goldstone Wealth owner, Callum Yorke, is one of over 200 business leaders taking part in an overnight sleepout in Charlotte Square in Edinburgh on Thursday 15th December with the sole purpose of helping to raise part of the £500,000 needed to kick start the campaign and make the eco-village become a reality.
Callum said: "This event is nothing to do with business people sleeping out, it is all about helping homeless people and raising the profile, and providing the funding, to kick start Social Bite's plans for this very important Eco-Village. The Social Bite Village plan creates a blueprint, and a solution, that can help end the vicious cycle of homelessness and we are delighted to be playing our small part in this exciting project. We would like to thank everyone who has donated to our Just Giving Page so far, in just a few days we have raised almost £700, and we hope to exceed £1,000 by the end of our fundraising efforts. Everyone who has donated is playing their part in breaking down the cycle of homelessness in Scotland and we would like to thank them for all for their generosity, especially at this time of year"
If you would like to donate you can do so by visiting our Just Giving Page
Just Giving Page for Callum Yorke
Or alternatively you can donate by text by texting CEOS90 with your £ amount to 70070
( For example to gift £5 just text CEOS90 £5 to 70070 )
Thank you for your support